I found this generic vanity set on CL a while back. The price was right so I took it home. Did you ever go check out a CL find and then decide not to buy? I don't know maybe it's the sucker in me but I feel like once I've taken the ride and I meet the person happily waiting for me to make the purchase, it's like the deal has been sealed whether I want it or not. Please tell me, I am not the only CL sucker out there.
Here it is in my messy garage that I so wish I could squeeze my car into. Never going to happen!





I pulled out my BM paint swatch book. Love this thing especially when you want to mix your own paint concoction. I wanted a a turquoise color but more on the green side. I chose colors close to what I was going for and mixed them into the white. Simple and will save you both a trip out and money buying custom colors.
I changed out the fabric on the stool. Fairly easy if you use the old fabric as your template and a staple gun.
Here it is painted, distressed and glazed. Not lookin' so generic anymore. I saw the perfect knob on hobbylobby.com....white ceramic with touches of black. Sadly there aren't any here in Jersey. Thinkin' about ordering it but for now the glass knob I had on hand will have to do.
I used spray adhesive to line the drawer with the same fabric as the cushion. I am telling you, once you try this your bottle of mod podge will be collecting dust in the corner.
I'm going to CL it unless my youngest decides to claim to it for her room.
Happy Christmas to all my blogging buddies!
Linking up here...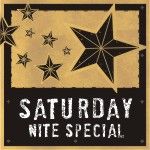 http://primitiveandproper.blogspot.com/2010/12/piece-of-work-wednesday-number-16.html